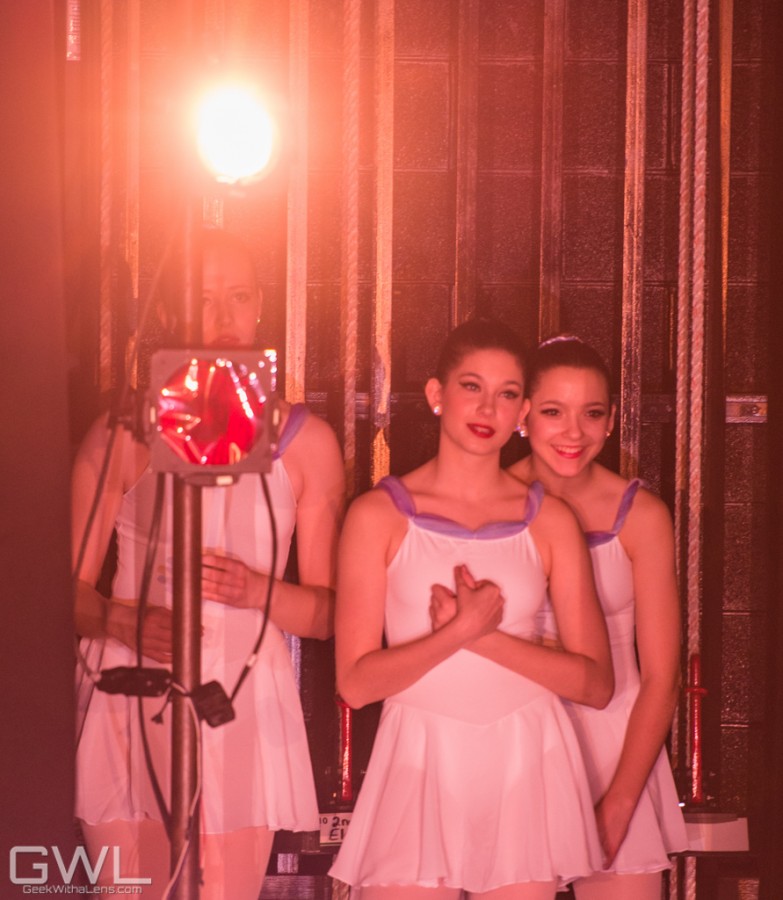 A high school friend contacted me a few weeks ago to tell me that her little girl was now four years old and she was looking for a good dance school in which to enroll her child.  She asked me the kinds of questions she should ask the potential schools in her area in order to find the best training.
I was so excited to get this question.  I cannot tell you how many people say to me, 'Well, we just went with the closest studio to our home.  We know it isn't the best, but it's not like our kid is going to be a prima ballerina.'   I cannot imagine people saying, 'I know this math teacher is the worst in the school district, but his classroom is right next to my daughter's English class and it's not like she going to be a rocket scientist one day.'  How is dance any different?  Besides, just because you do not think your child will want or be capable of dancing professionally, does not mean that they might not have different ideas when they get older and, by then, it will be too late.  Anything worth doing is worth doing well.
I first told her something that many people do not know.  Here in the United States anyone can open a dance studio.  You do not need to have a license, credentials or even any dance experience, which is frightening to those of us in the dance industry that realize how easily you can permanently damage children when you do not know what you are doing.
Secondly, I told her that there are many different types of dance schools including professional schools attached to professional dance companies, regional schools which are members of Regional Dance America, competition schools which compete at a local and national level and, what we in the business nicely refer to as recital schools, which perform only an end of the year recital and spend most of the year learning the dance rather than dance technique.  How does she weed out the good schools from the bad from the above choices? Well here are some questions I recommended her asking potential schools and the answers that I considered to be the best.
#1. What type of flooring do they have?  The best answer would be a sprung or floating floor with a Marley overlay.  Proper dance floors are essential when it comes to preventing injury.  Dance studio flooring should never be tile, concrete, pergo, linoleum or asphalt tile. No dance floor should be directly on a concrete subfloor.  If you hear or see any of the above, run don't walk from that studio.
#2. Does the school have a dress code? If the answer is no, this is not a professional environment.  A good school should have a pretty strict dress code which includes a leotard of a specific color, tights and ballet shoes bought from a dance specialty store, not Payless. This prevents injury as well as allows the instructor to see body placement and make corrections.  The hair should also have to be back in a bun with hairpins and a hairnet.  Dancers must learn to spot their head for turns and this type of hair makes it possible for them learn that important skill.
#3. How long are the classes? Classes for creative movement and pre-ballet should be at least 45 minutes, beginning levels should be at least one hour, intermediate level at least an hour and 15 minutes and advanced classes should be at least an hour and a half.  Be aware of combination classes.  If the school is trying to teach two or three different dance genres in a small amount of time, you should be wary.  A good school should really provide separate classes with teachers that specialize in each type of instruction to provide the in-depth training each style needs.     
#4. Are students placed by age or skill level? The answer should be skill level after the age of six or so.  Certain muscles do not develop until that age, but afterwards, each dancer develops at their own rate.  Not all ten year olds have the same technique, muscle development, attention span, balance, flexibility, coordination and mind/body connection.  You want your child to be challenged, but not overwhelmed.
 #5. How many students in the past five years have become professional dancers and with which companies are they dancing?  or How many dancers from the school were taken into the company last year?  If this is a smaller school, of course that number will be smaller, so it is important to know this when receiving the answer to your question.  The second question is for schools attached to professional companies.  Many professional schools train dancers extremely well, but some other professional schools are just used for cash flow for the professional company.  If the company's own artistic director does not think their own school's dancers are good enough to hire, you probably do not want your child to be taught at such a school.
#6. How many students have gone on to study in college dance programs in the past five years? Many professional companies these days prefer to have students with life experience therefore many students from good dance schools go on to get degrees in dance before entering the profession, many on scholarship. If out of the six seniors that graduated last season, at least a few have gone on to professional careers and/or college dance programs, this is a good sign.
#7. What are the teachers' credentials?  Do they have degrees?  Have they danced professionally? Why isn't this higher on the list?  Simple, teaching is its own skill.  Many of the best dance teachers in the country, especially of the older generation, may not have danced professionally and many do not hold degrees in dance. I have known many people with degrees and/or professional careers that are terrible teachers for many different reasons.  This is why asking #5 and #6 can give you a better indication of the type of training a school offers.
#8. What types of dance do they teach? The best dance schools center on ballet training which is the foundation for every other dance form.  Most serious dance schools will offer ballet and its derivatives (pointe, variations and partnering) as well as modern, jazz and tap.
#9. Are you part of a non-profit organization?  Most, but certainly not all, serious schools are all or partly non-profit.  This means that their emphasis is on dance education, performance and community outreach, not on charging outrageous tuition and hidden fees.
#10.  Can you give me a copy of your curriculum and mission statement?  These are important tools for serious schools to make sure all the faculty is on the same page.  It will give you an insight on how in-depth the training is and what the owner(s) think should be the emphasis of dance training.  If the school does not have these things, that can be a big red flag.
Remember, having a large beautiful space with state of the art equipment and a beautiful brochure and website are definitely pluses, but are not necessary for good dance training.  The most important thing is having a good, well-educated and experienced faculty that knows and understands what they are teaching.  It is quality and substance you want, not window dressing.  Happy dancing!